How to Choose the Right Contract Manufacturer for Your Custom Cosmetics Project
Companies in the personal care product industry have a couple of options to choose from when deciding on a manufacturing solution for new products. They can design and manufacture their products in-house or outsource the design and manufacturing of their products to a third-party company. Those who choose the latter option can experience a number of advantages over those who choose the former option, such as lower equipment investment costs, better scalability, and easier market entry.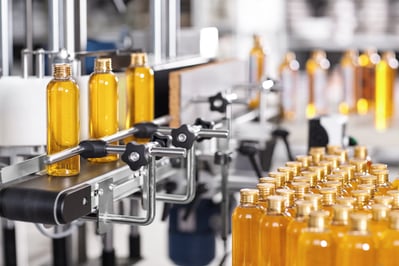 One of the most common forms of outsourcing product design and manufacturing is contract manufacturing. Contract manufacturing refers to a business relationship between a company and a third-party manufacturer in which the former allocates a portion or all of their manufacturing operations to the latter. The contracting company retains control over the product's creation, marketing, and distribution, while the contracted company performs these operations to contract terms. This type of relationship is ideal for businesses with specific product needs but limited operational capacities, such as small or startup cosmetics companies.
What to Look for in a Contract Manufacturing Partner
There are a number of factors to consider when choosing a contract manufacturer for your cosmetics or other personal care products. Some of the key considerations to keep in mind include:
Expertise and experience. Your partner should have experience designing and manufacturing products similar to your own products, whether you need cosmetics (e.g., lipsticks, mascara, brow pencils) or haircare/skincare items (e.g., creams and lotions). This experience can give them insight into the challenges faced when developing and manufacturing such products, which can help your product development and manufacturing project.
Capabilities and capacities. Your partner should also have the equipment necessary to manufacture your products to the specifications and standards you need, whether you need liquids, creams, gels, small or large products, and low or high production volumes.
Value-added services. In addition to designing and manufacturing your products, a good contract manufacturing partner may offer additional services to support your project even further, such as packaging design, co-packaging, warehousing, and supply chain management. These value-added services can help streamline the product development process for you, resulting in a faster time to market.
Contract Manufacturing vs. Private-Label Manufacturing
Both contract manufacturing and private-label manufacturing involve a company outsourcing production operations to a third-party manufacturer. However, the terms surrounding each type of manufacturing relationship are significantly different.
In contract manufacturing relationships, the third-party manufacturer creates the products to the contracting company's specifications. Additionally, the contracting company maintains control over and rights to the products.
In private-label manufacturing relationships, the third-party manufacturer creates products to their specifications but sells distribution rights to the contracting company. The contracting company can market the products under their brand but has no control over the actual formulation.
Both options are used by cosmetics companies looking to bring a new product to market. However, they offer distinct advantages and disadvantages that make them suitable for different projects. For example, contract manufacturing is best for businesses that want to maintain control over their products and/or require highly specific product formulations.
Contract Manufacturing Solutions at Daily Manufacturing
Looking for a contract manufacturing partner for your next cosmetics product? Turn to the experts at Daily Manufacturing.
At Daily Manufacturing, we specialize in full-service contract manufacturing solutions for personal care products. We develop and formulate products to customer requirements and, once the formulation is approved, manage the entire manufacturing process from raw material sourcing to filling, labeling, and packaging. As a result, customers receive finished products that are market-ready.
In addition to our contract manufacturing capabilities, we also offer private-label manufacturing and co-packing manufacturing services. To learn more about our manufacturing solutions or discuss your project requirements with one of our team members, contact us today.