Contract Manufacturing vs. Private Label
Both contract manufacturing and private labeling provide effective assistance in developing and selling new products for a range of business. While the services appear similar, there are several major differences bewteen the two that are critical to understand when choosing a service for you business.
Both have an end objective of manufacturing high-quality solutions, but the mechanisms for reaching this aim have some fundamental variances. This blog post covers private label vs. contract manufacturing and details their advantages and disadvantages.
Contract Manufacturing vs. Private Label
To help you determine which service best suits the needs of your business, we have provided a comparison of contract manufacturing and private labeling.
Contract Manufacturing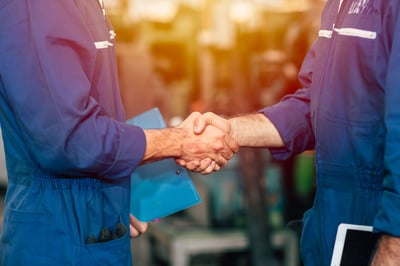 In contract manufacturing, a company enters into an agreement with a manufacturer to produce a specified quantity of goods by a specified date. The business sends a detailed list of specifications to the manufacturer, allowing them to create the product in its facilities. Although the manufacturer may offer guidance and recommendations based on their experience, the corporation maintains full control and responsibility for the quality of the final product.
Contract manufacturing gives you and your business complete creative freedom with the final product. You will have the final say over product presentation, including labeling and packaging, and you can dictate the quality assurance procedures the manufacturer must follow.
Advantages
Some of the benefits of contract manufacturing include:
Product Control: As you provide the production specifications, you retain greater control over the end product, allowing you the ability to make adjustments and decisions as you see fit.
Differentiation: Using your own custom formulation allows you to create a unique product that stands out from the competition.
Access to expertise: You can tap into the knowledge and experience of contract manufacturers, who are well-versed in a wide range of production methods and can provide invaluable advice and direction.
Disadvantages
In contract manufacturing, you will face higher startup costs and your product may take longer to develop.
Private Label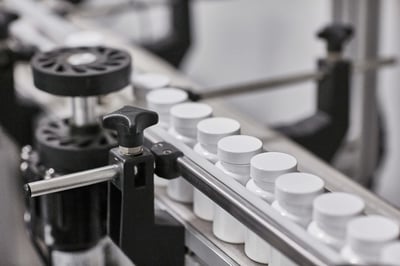 Private label manufacturing is comparable to contract manufacturing, but with one major difference: you do not have control over the formula or the manufacturing process. When you use private label manufacturing to source a product, the manufacturer has already developed and potentially produced the item for other businesses, and you are simply putting your label on it. Manufacturers in this case have authority over the finished product, its specifications, and production methods.
Private label manufacturing involves a manufacturer creating a product under your business' brand name after they've finalized the specifications of the product. The manufacturer has the final say on the product's features and manufacturing.
Advantages
Private label manufacturing offers several benefits:
Production Speed: Getting your product to the market is quick and easy. There is no need for phases of design, tooling, engineering, or ramp-up.
Lower Cost: Private label manufacturing has much lower startup costs than contract manufacturing ans they have already developed the product and have the necessary equipment to produce it for your business.
Laser focus: With a market-ready product, you can focus on selling and marketing it instead of the production process.
Disadvantages
The market is full of competition. Several companies could be selling the same product as you on the same platforms.
Why Daily Manufacturing?
What's best for your business will depend on your needs. Contract manufacturing could be the best choice if you need higher levels of control over the production process. Private labeling might be the right choice if you need more extensive resources at a lower cost.
Daily Manufacturing can help companies that have ideas for products but lack the means to manufacture them by offering both contract manufacturing and private labeling services. We develop and formulate products based on our customers' needs. Our over 20 years of experience enables us to help clients in the personal care, cosmetics, and health and wellness sectors make and sell their products. We are ready to discuss your ideas and any products you have in mind that need production by a reputable, consistent, and ethical company. Call us today to find out more.