Benefits of a Private Label Makeup Product Line
For more than 20 years, Daily Manufacturing has been helping companies of all sizes bring their makeup lines to market. With a wealth of industry experience in developing, creating, and packaging cosmetics, personal care, and health and wellness products, we specialize in managing the entire private label cosmetics manufacturing process, so you can focus on building your business.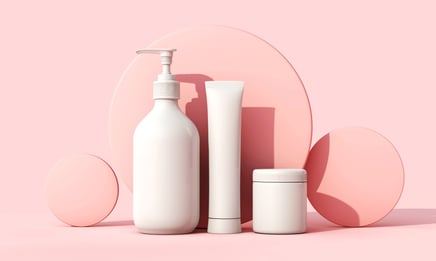 Private labeling allows you to draw on a manufacturer's experience and capabilities to produce your product. Instead of manufacturing it yourself, your product is produced by a third party but sold under your own name. You have complete control over packaging, formulation, and more, but you don't have to build a factory or invest in your own research and development process to bring it to market. It's a great way to save time, money, and hassle while you get your business off the ground.
Benefits of Private Labeling Your Makeup Line
There are a variety of benefits to private labeling your cosmetic products:
Creative Control: Choose your formulation, your packaging, and the price, as well as your marketing and distribution plan. The private label manufacturer works closely with you to meet your wishes and expectations while offering professional guidance along the way.
Fast Turnaround: Your private label products can typically be ready to sell in weeks. Because you're choosing from our expertly crafted and proven effective makeup formulations, they're ready to go and simply need to be packaged and branded to match your company's vibe, allowing you to get them on the shelves more quickly.
Market Stability: Because private label makeup is affordable and offers consistent results, consumers continue to purchase it even when times are tough. During those challenging times, some consumers even make the switch from premium makeup to a private label brand to take advantage of the high quality and lower costs.
Brand Loyalty: Private label products are backed by large manufacturers with years of experience, a commitment to innovation, and ever-improving technology and manufacturing processes, which enables the manufacturer to produce consistent, high-quality results, batch after batch. This is how private label cosmetics can become known as high-level brands.
With private labeling, you don't have to source ingredients, worry about your facilities meeting safety standards and regulations, or go through the trial and error of perfecting a formulation. That's all done for you. You can focus on building a marketing plan and running other aspects of your business while we ensure the quality, safety, and effectiveness of your product. Private labeling is a time- and money-saving solution for cosmetics companies of all sizes.
Private Labeling Services at Daily Manufacturing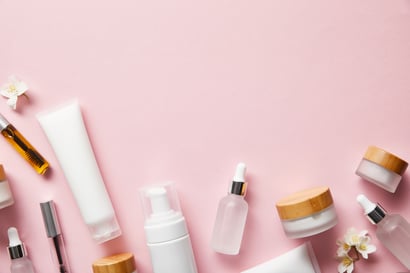 Choosing the right private labeling partner is the key to your product's success. At Daily Manufacturing, we're proud to offer a full range of services to help you get your private label makeup line on the shelves. Our large, top-of-the-line facility is operated by highly trained and experienced designers, developers, and managers. We source high-quality ingredients to make private label cosmetics and other products like these:
Hand Sanitizers and Cleaners: Scented and unscented sanitizer gel, foaming sanitizer, and disinfectants
Personal Care: Liquid and foaming hand soap, shampoo and conditioners (conventional or sulfate- and paraben-free), lotion, body wash, toothpaste, and mouthwash
Skincare: Serums, oils, creams, cleansers, and moisturizers
Cosmetics: Eyeliners, mascara, lipstick and lip liners, lip balms and glosses, and brow gels
Health and Wellness: Herbal formulas, tinctures, and CBD products
With private labeling, you'll save time and money by eliminating the need for expensive research and development: we've already done that for you, and you can choose items we've already formulated and produced. This includes conventional products as well as all-natural and organic formulations. If a particular formulation isn't exactly what you had in mind, you can work with our team to make changes to it.
Sell these expertly crafted products under your name and branding. You'll receive attentive customer care throughout the process to ensure we're creating and packaging a product that perfectly suits your brand and your vision.
At Daily Manufacturing, we have a best-in-class 45,000-square-foot facility in Southern California where we bring your ideas to life. We work with global brands and start-ups alike to create effective products using high-quality ingredients and advanced manufacturing processes. We see ourselves as your partner in this process, and we're as excited about getting your products to market as you are. Contact us to learn more about private labeling and whether it's the right choice for your business, or request a quote for your project.